It's been nearly a month since I've checked in here and I feel horrible about it. I know, I know, I'm like that friend you love talking to but randomly goes MIA without warning. Many apologies, Young Baes! Ya'll have been hitting me up left and right throwing shade because I went AWOL but I'm here ready to get back into all of my young baelessness.
I'm not even going to hold you, there hasn't been much to update you guys on so don't think you've missed out on anything. I haven't been on any dates since my last one with 007 and ALL of the dudes I've met in the mean time haven't measured up to anything more than a 5 or 6 text message exchange.
It's funny, hilarious and absolutely hysterical how disastrous it's been for me. Everyone I talk to IRL about what I've experienced along my newly minted dating journey has a hard time believing that any of the ridiculousness I tell them is the actual truth. Fortunately for you guys, you've got the screenshots as proof.
I went out for a late birthday dinner with one of my guy cousins and he swore up and down I was just being my normal, over-the-top, dramatic, extra for no reason self. He couldn't believe how trash these guys were. He told me that either A- I set unattainable standards or B- expected too much. Once I went through all of the tea that you guys know because you actually read my blog (unlike my trifling behind cousin who also forgot my birthday) he was shocked. I told him straight up, I was conversing with just about anyone that I'd matched with and how things progressed or deteriorated wasn't really up to me. He swore I was being extra and probably had my whole IBM (Ideal Black Man) checklist preventing me from engaging with people but he was quickly surprised. I told him that I didn't consider any of that when conversing with people outside of the obvious yet extremely shallow profile pic/bio scan. After getting a good laugh at my expense he said, "Damn, these dudes really are trash, huh? It's really hard out here for you, a'int it?"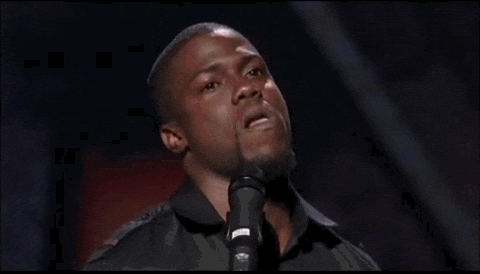 That's pretty much been the gist of things within the last few weeks. 007 and I fell back OD. We went from conversing just about everyday to probably like once or twice every two weeks. I haven't really expected much from him since I decided to friendzone him so the distance didn't really bother me too much.
What did bother me is this guy from my past randomly hitting me up. We agreed to be "friends" once whatever we were doing concluded. We fell out of contact and I was cool with that. Now all of a sudden he's hitting me up. I don't mind talking to people that I've dealt with previously but I can tell there's some underlying something there. Like bro, WTH you want? Stop trying to sneak your way back in, just be up front about what you're thinking and feeling. But no, he wants to play the "Oh I haven't heard from you in so long" game even tho he hit me up a week or two prior? If that's the game you want to play, then be my guest, beloved.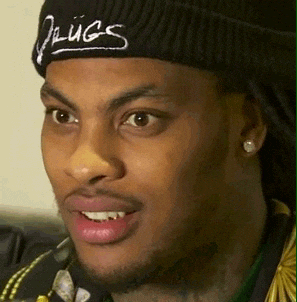 Then there's the guy from the screenshot in this post. He keeps hitting me up trying to convince me to come to his house and I'm like "sir, that's not going to happen. EVER." According to him, I'm scared and thinks he only wants to get in my panties. To answer his shade, I'm not afraid of anything pertaining to him. I just think it's so corny for a guy to be inviting a random stranger into his home. Like this is supposed to be your place of peace. You don't know what kind of energy I could be bringing into your casa. Even more, I just feel like that's lazy AF. If I'm taking an hour to commute to link with you, the last thing I wanna do is Netflix and chill. It's the summer, let's go on a picnic. Hit Prospect Park, the Promenade, even DUMBO since Brooklyn's my favorite borough. We could hit the High Line and walk while we take in the beauty of Manhattan but no. This dude's trying to chill at his crib? I'll pass.
Lastly! Have you guys checked out season two of HBO's Insecure? If you have, then OMG my life mirrors Issa's so closely it's not even funny. I may not have cheated on anyone and I damn sure ain't getting any the way Issa is (someone told me I should do a post on sex and my lack thereof but I'm not sure just yet)  but her decision to use dating apps and experiences she's run into makes me feel like I'm seeing bits and pieces of my disastrous dating life on the small screen. It's humbling and hella gratifying to know that I'm not in this struggle alone.
But yes, I hope this makes up for ghosting you guys for like a month but it's been slow AF for the kid. I've got some ideas on posts that I can write even when things cool off so no worries, I'm here for the outchea.
Until next time,