So, guys, Cross is everything and no I'm not being my usual dramatic, over exaggerating self. He opens doors, has a fit when I reach for a check (even when it's $10 for a 3AM McDonald's smoothie and fry run) not to mention I'm here for his looks. One of the biggest indications that led me to this conclusion came from one of our first disagreements.
He was gearing up for a trip and told me he wanted to see me before he left. I complied and told him that I'd be interested in seeing him, especially since I was going on a brief girl's trip too. I hit him up for details on how we would link up and he said he'd come to me and I didn't see a problem with it.
We didn't speak much after our initial confirmation until he texted me later on that night telling me he'd be unable to make it and I was furious! Like bro, how do you initiate plans, flop and don't even have the decency to call me? You send me a text. So you know me, I went off! Like angry Black woman go off went off. And do you know what he did? He basically said, "I'm not doing this with you. I'm coming to see you so deal." And deal is what the heck I did. LMAO!
You ever feel like you've met your match? That's how I feel about Cross. Like he legit shuts me TF down and normally I'd totally be inclined to rebuttal but I am always like, "Oh, aight. You got it."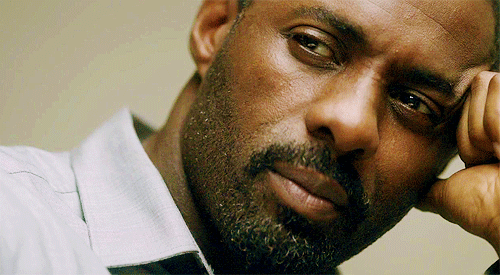 It's just something about someone that's like "girl, you're being dramatic right now, talk to me when you're being rational." I know it sounds like I'm super extra and crazy but I'm not… not really. I'd just prefer for you to not give me expectations you're unable to fulfill. You gotta go? Don't tell me you'll call me back in five mins and call me back in 20. Nope! I won't stand for it! LOL.
I think it's dope that we express ourselves differently. He's on some "I'm not trying to bring any negativity into what we have so I'll wait until you calm down" while I'm all like "No, we have to talk about this now. Boundaries, expectations blah, blah, blah." Finding a common ground when you've got someone so laid back is really cool. Having conflict with Cross is really a check yourself moment for me. Like "damn, sis, you're aggressive AF. Chill a little before you take this man's head off for texting you back in 56 seconds when he said he'd hit you in 53." In my defense though, Cross and all of his amazingness is far from perfect. He's had a few moments where I had to get him together for trying to check me, but it's been fun so far. Like 98% fun and really cute stuff (stuff I haven't shared yet) 1.5% trying to sort out our feelings and .5% of me going off. Sounds pretty balanced nonetheless… right?
Until next time,