I never, ever save anyone's number in my phone until I'm absolutely sure they'll be in my life for a while. Think about it, if I added every guy I talked to over the course of being Young & Baeless, I'd be stuck with a contact list full of ghosts taking up my storage, and anyone with an iPhone knows that ain't nothing to play with. It's because of my refusal to add people's names in my phone that I made one of the biggest dating faux pas ever! I texted one dude thinking he was the other.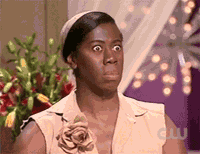 See, what had happened was CT, Teddy and Curve all the same 347 (NYC) area code. Luckily for CT, the iPhone tech Gods invited the 'maybe name' feature so instead of seeing his number, I see 'maybe CT' so it's always crystal clear when I'm texting him.
Ok so boom, Curve hits me up with this cute 'good morning' text and I reply back gassed TF up because I think it's Teddy. When Curve and I talk on the regular, I'm generally really short and direct. When it comes to Teddy, I'm more open, flirtatious and everything because I'm way more interested in him than I am in Curve. Curve and I wound up texting off and on all day. Nothing too heavy just how's your day going? What new projects are you working on etc… Around 8 o'clock the same night, I get a text from Teddy and that's when I realized that I'd been texting the wrong person all damn day.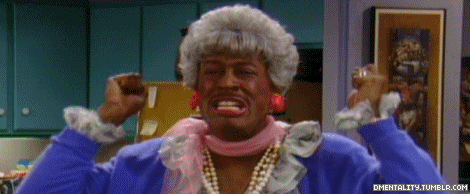 Once I realized my mistake, I felt kind of bad. It's like why are you even entertaining Curve if you're so annoyed by him? Maybe I need to give him a little wiggle room to show and prove. If we managed to get through an entire day without me being annoyed enough to realize who I was talking to, then maybe I've been sleeping on someone that could turn out to be kind of decent all long?
Also! Teddy and I are in the process of playing 21 questions. My latest question was about children! Can't wait to see what his reply is.
Until next time,