I've met a lot of guys over the course of this Young and Baeless journey but Eminem? Oh my entire goodness! I've got to tell you all about Eminem!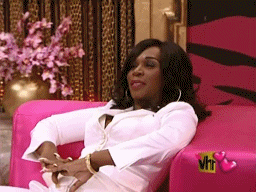 Before I get into how I fell in love on the first date and had my heart broken just as quickly, I've got to add a little backstory.
One of my friends from middle school, who will most certainly be the god muvva of alllll my children with Eminem, put me on to this dating app called Hinge. Girls! If ya'll not up on it you need to! All the fine dudes with actual jobs (not drug dealers/scammers posing as a dudes with their ish together) are there! The app allows you to get super specific with your search so if you're only checking  for Black, Christian dudes that are 5′ 10" and have an undergraduate degree you can update search for them directly.
Anywho, Eminem and I matched and we had a fun, upbeat conversation. He hit me up with his number and as soon as I replied to him with mine, I received a text from him. We had like three or four messages in, he was like, 'yo, I'm looking forward to seeing you soon. How about ABC day at XYZ time?' That was his first brownie point with me. Do you know how many guys I've spoken to for weeks and months at a time without them ever suggesting linking up with a date and time? I was so impressed. Initially, I told him I didn't know but we continued texting.
Somehow we got on the topic of me possibly deferring my enrollment to grad school for a year and that earned his second set of brownie points. He provided me some amazing insight and just conversing him made me feel something I'd never felt before… from anyone I'd dealt with previously. He's a few years older than me, so he had tons of life experience and advice and that was hella refreshing. Most people that I encounter generally come to me for advice or assistance with their life goals so I was like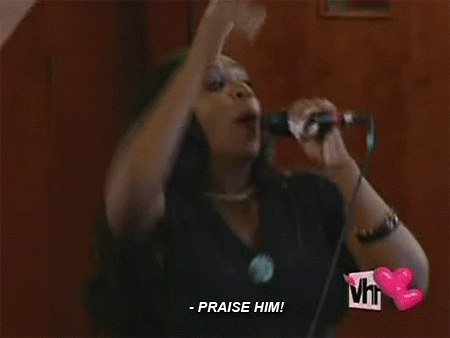 In the middle of our text convo, Eminem actually called me. More brownie points! Millennial men love to text. The fact that he gradually went from hitting me up on the app to texting and ultimately calling had me gone. I know it seems like I'm fawning over stuff that's basic AF but you've got to understand what the dating pool is like nowadays. Dudes will legit text your life away for 100 years before asking you on a date or ever even calling and it's the most annoying exhausting thing EVER!
Anywho, we confirmed a date and we kept the amazing conversation going. So fast forward to the day before our date, he called me and invited me to an event a friend was hosting at a restaurant in Brooklyn. I had a bunch of things to do to prepare for the following day (I had a really big work thing the day of our date) so I told him I'd try to see if I'd be able to make it. He was like "You can bring your work with you. I'll even drive you back from Brooklyn to Long Island." If I could've fainted I would've. Him taking my ridiculous work schedule and living situation into consideration was a really kind gesture and I was like just like in disbelief that someone that I'd just met could be so? On point with everything I'd want in a potential partner. I wound up not going to the event that he invited me and I felt bad about it but I wasn't sweating it too much because our date was the following day so we'd be seeing each other soon enough.
The day of the date arrives and it's a freaking heat wave in NYC. Ridiculous temperatures, outrageous humidity BUT I thugged it out and hopped on the LIRR ready to get this date on the road.
Wait I totally forgot to mention something super important piece to this really lengthy puzzle. Sooooo when I told Em that I'd be able to go, he was like "okay cool. We're going to ABC restaurant." I was supposed to already be in the city for work, so I asked him if he'd prefer us to just meet at the spot or if he'd want to meet up and take an Uber there. Once we figured out that both of our job's offices were like a block away from one another, Em was like "We're going to meet at this train station, take the ABC train XYZ stops and walk b/c catching a Uber in our job's neighborhood is a nightmare." And y'all I WAS DECEASED! Literally almost fainted. Having a man taking the lead and cover every single detail without having any questions was just OMG? I was so into it. It was so attractive to have him take every detail into consideration without being too domineering about it. I was hella impressed and even hit him with a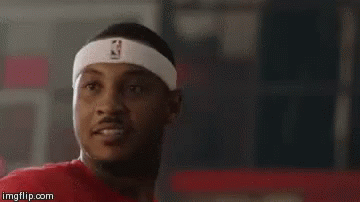 But anywho, back to the day of the date. So I get to the train station we're supposed to link up at and I called to find out where he is. It's about 6 pm on a Friday night in NYC and the train station we met at was in the middle of the city. The lines for the metro cards were ridiculously long on top of it being jammed packed with people. So as we're trying to locate each other on the phone, I hear him talking to one of the MTA workers. He's like "I have to go get my girlfriend, but her metrocard isn't working" I was like "oh snap, I'm your girlfriend on the first date?" It was a cute little joke and I wound up getting on the subway for free so that was a plus.
We take the train a couple stops and walk like a block to reach our destination. It's crazy because during our commute to the spot, I didn't feel any nervous first date jitters. It felt like I was linking up with my friend and I was hella comforted by that. Once we reached our destination, I immediately took a bathroom break to get my life in order. Had to make sure those edges were laid and the beat that I got professionally done for the work event that never happened was still in tact after all the heat. Once I got back to our table, Em had cocktails and glasses of water waiting on me. I was like OMG? Is this not the sweetest guy of life? We wound up talking and having some great conversation. He dropped some helpful gems and made me feel like the most beautifuliest thing in the world, word to Keith Murray. After a few round of drinks we took an Uber to another spot, this one was in Brooklyn. We had some more drinks, I even chipped in for a round of Don Julio shots. The DJ was lit so we did a little dancing and continued talking. Towards the end of things, he invited me back to his house to watch our favorite movie. Initially I declined, but then figured why not? I shared my location with my friends before I left home, despite the drinks that we had I was still very sober and it was a beautiful night? I told him that I'd be cool but established that we'd only be watching the movie, and that's when things got a little weird. He was instantly offended like "Did I do something to make you feel uncomfortable? Do you feel like I was pressuring you to do anything by inviting you to my house?" That pretty much turned into a 45 min speech of me on my soap box preaching the plight of womanhood and the importance of being clear with your intentions and women's safety while dating. I wound up apologizing because he was really offended. We wound up going to his house and watching the movie. He kissed me a few times and it was cute. Nothing that made me feel uncomfortable. After getting half way through the movie I decided to head home and he decided to go out to another event he was invited to. Things went really well, but here's where the heartbreak comes in, things unfortunately changed. First of all, I didn't hear from him after I texted him and told him I'd arrived at my destination safely. One of my friends, who just so happens to be my namesake, told me that I was bugging and should hit him up if I wanted to speak to him. Once I did, I instantly regretted it. The vibes were completely off. It felt so unlike the conversations we'd had previously and I wasn't too clear on why so I fell back. In the unlikely event that he calls/texts in the future, I'll answer, but I'm good on reaching out first.
Despite the fact that my romance with Eminem appears to have been short lived, I must admit it set a new precedent for everybody that comes after him… and they've got some HUGE shoes to fill!
Also! I'm now convinced that as shallow as I think I am, when the right person comes along it won't matter. Eminem was a solid inch taller than me and I didn't even mind. It didn't even bother me at all! So…
Until next time,