Dearly beloved,
We are gathered here to day to bid farewell to two potential suitors by the names of Deuce and Eminem. Over the course of their brief stint on TYTB, they provided great hope and entertainment, but now it's all come to an end… a very disappointing one.
They [not really they just Eminem] will sorely be missed. We here at the Young and Baeless truly do appreciate your support during this emotional time. Please give us time to heal peacefully in private.
LOL! Let me stop being dramatic and get this thang poppin' the normal way.
Hey Guys & Gals! It's been a few weeks so ya girl is back with some updates!!!
As you can probably see from the title of this post and the brief eulogy that I provided, both Deuce and Eminem are getting the boot. I'm sure you're wondering why so let's get into it!
First up there's Deuce. Deuce's interest in me feels completely based on the physical. Like he gives me f*#k buddy vibes and I'm not on that kind of time at the present moment. Every time he hits me up (it's been three times since our first date BTW),  he always asks "when are you going to come see me," and I give him the same response each and every single time, "whenever we go on another date," and his response is the same each and every single time, COMPLETE SILENCE.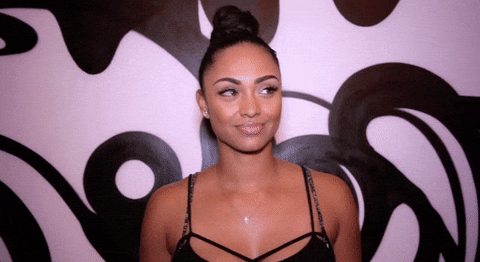 As if that wasn't enough, last Friday this dude hits me up after a week of no contact at 12:00 AM midnight like "hey," and that was the final straw for me. If I was in the mood for someone to have a casual, sex-only situationship with then I'd be here for Deuce's wish-washy "when you pulling up" vibes, but because I'm not, I don't really see any other reason to keep going down that dead end road.
On to who was supposed to be official bae in the making… Eminem. I was rooting for you! We all were rooting for you! And as expected he failed to live up to my very minimal expectations. Since what happened to be the most amazing first date I've ever had the pleasure of going on, I haven't heard too much from Eminem. He hit me up a little while after the Fourth of July and sent a picture of him hanging out, but never replied back to my follow up message so he pretty much answered any questions I had about where we were taking things for me.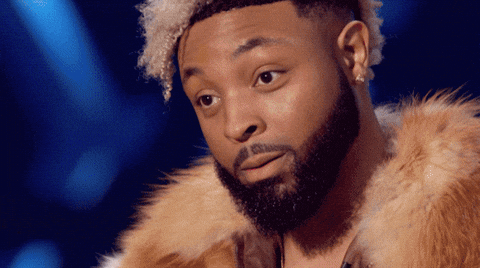 Interested men act interested… or at least I want them to. Em's lack of communication and follow through leads me to believe that he's not interested. And if that's the case, then there's no real reason for me to move any further. I'm not going to do anything extreme like block him, but I'm not going to put any effort into reaching out or having any expectations to hear from him on a consistent basis.
And there you have it. That's the end of Deuce and Eminem. I would say that I'll be back with more updates, but I'm like 100% sure that neither of them will be making anymore appearances on this side of town.
Hope you all are enjoying your summer!! I'll be back with some non-dating related updates soon. There's some thangs going on and I can't wait to share!
Until next time, heathens and hoochies!