While the rest of the US was still in an uproar about the insurrection on Jan. 06, Black women like myself were on social media getting our whole lives when Jazmine Sullivan dropped Heaux Tales on the 8th. I could sit here for hours recapping the importance of the mixtape and what it means for Black women no matter their age or relationship status and the way they've experienced romantic encounters over the course of their lives. Instead of that dissertation though, I'm going to talk about how the introductory track "Bodies," personifies my struggles in dating and life in general.
The song opens, "Gotta stop getting fucked up. What did I have in my cup? I don't know where I woke up." While that hasn't quite been a part of my personal ministry, one thing that I immediately identified with was Jazmine sangin', "BITCH! Get it together, bitch!" I literally screamed. I say that to myself a million times a day regardless of how small or huge my misstep may have been. So I was floored and ready to run the track back to the beginning and it was literally 20 seconds in!
For the remaining 2:00 minutes, the songstress sets aside her ego and literally curses herself out for acquiring new "bodies" by way of sex and that was an instant connection for me. Like Ms. Sullivan, I consistently take on relationships with men on a physical level. Unlike my namesake, I rack up my bodies through another internal organ that's takes on equal the amount of pleasure and pain. That's right! You guessed it! The heart!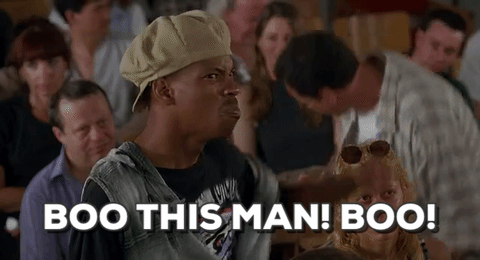 Hear me out. Before y'all summon the sandman to come boot me off of the Apollo stage, it's the truth. I have this terrible habit of recklessly falling head over heels for people with absolutely no regard for my safety, emotional well-being or anything else. That's why that "Bitch! Get it together, bitch," hits so different for me!
I'd like to say that over the years I'd transitioned from being emotional to logical, but when it comes to like, lust and love? Common sense who? It's weird because as much as I feel for people, I'm often unwilling to let them in on just how much. Like if the vibe doesn't feel right. I'll withdraw and you know what, that may be why it's such a struggle for me when I fall so quickly and easily(this is lowkey an epiphany RN). If I felt comfortable enough with whoever the person I'd fallen for at the moment, maybe I would be willing to be honest enough about whatever it was I was feeling w/o ego (we're still working on this one) preventing me from really giving it a shot and being willing to end things without putting how I felt on the table. It's like I'm in this space alone by myself wondering how TF I got here. Kinda like how Jazmine recounts turning up with friends before blacking out and waking up with a new body.
In some ways, I wish it was as simple as sex for me. Maybe because it's my OD liberal opinion on the act and what it all means, or the fact that I'm good for being celibate for years at a time that makes me feel like I would be less hard on myself if I was actually out here getting new bodies on bodies on bodies through the sex (lol).
When it comes to matters of the heart at any level for me, I just find myself so deep that I be dragging TF out of myself because I know better than to fall for someone that hasn't proven themselves worthy so quickly without any real precautions preventing me from going all the way in. But y'all know I'm always romanticizing things and people, making them out to be pretty, shiny objects in my head when they're not remotely close to that IRL.
While Jazmine sings, "Gotta stop getting fucked up. What did I have in my cup? I don't know where I woke up. I keep on pressing my luck. I don't know where I woke up," my sad attempt at a remix that fits my circumstances goes a little something like, "Gotta stop falling in love. I keep on pressing my luck. I don't know why I'm falling in love."
If you'd like to check out the single that's got me in a damn frenzy, I'm being kind enough to leave it below. Be sure to hit the comments with your hot takes on "Bodies," Heaux Tales and my ridiculous habit if you feel so inclined.
Editor's Note: Somebody! Anybody! Don't let me forget to tell y'all about potential bae JC*. It's like 1:30 am RN so I'm way too tired to chat about it now, but maybe I might pull up tomorrow.
*Potential bae's nickname is subject to change. No worries, I'll be sure to reference back when the time comes.
Until next time,