Out of every five or six guys I encounter at whatever time in my life, there's always one that just sets himself apart from the pack. The one that you brag to your friends about? You know the one that you envision baecationing on your favorite island with? That one. The one where the stars align and you have this instant connection. Where things seems promising and magically escalate into something straight out of a romantic comedy that would put Love Jones to shame and then boom! It's over just as quickly as it began.
Over the years, I've likened it to this Drake bar where he rapped, "All in all, I learned a lesson from it, though. You never see it coming. You just get to see it go." That's pretty much been my experience since officially becoming single 5 whole years ago. Their names, faces and subtle details have managed to disappear over time, but there's one just one that I'm still in my feelings about. Y'all know if there's one thing about me, I'm going to have a whirlwind romance and write about it once it's done. Like to hear about Ball (formerly known as JC)? Hear it go!
Like most things, Ball and I crossed paths on the mixxy streets of social media. A mutual friend of ours was leading a conversation on something we were interested in so we both took part in the candid convo. Everyone had their vice of choice present (booze for me, trees for Ball) so it was a really relaxed environment, a safe space where we all told hilarious and sometimes scandalous stories about our relationship experiences.
I'm not sure what happened first, but somehow we began flirting and the liquid courage flowing through my veins (courtesy of Casamigos and lemonade) had me talking bold AF. My friends that were present for the conversation even commented on blatant flirtation between us two. The back and forth eventually led him to my DM's on Instagram, where we chatted briefly before exchanging numbers and talking on the phone. It was something out of a fairytale, and that's why I should've known better. Love Belvin, Alexandra Warren and Christina C. Jones (three of my fave romance authors) couldn't have written a better kismet.
Over the next few days, Ball made it his business to wake me up with good morning texts and calls throughout the day. It was so cute and consistent (judge me not! I know the bar is in hell but whatever). As we got to know each other, we realized we were a like in some ways and had tons of differences at the same time. Just for optics sake, Ball is tall (exactly one foot taller than me and my 5'5" self), dark as chocolate, bearded and four years my junior. Obviously, his looks didn't hurt the growing attraction that I had for him.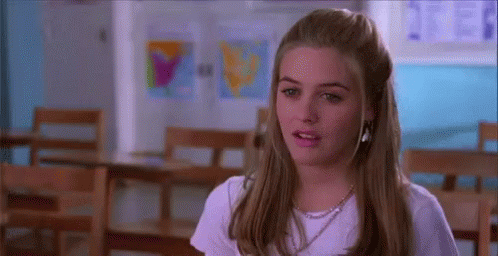 When we'd talk, he'd asked me consistently ask me to FaceTime him so he could see if I was a catfish or not, but I'd curve him because I needed my hair and eyebrows done. LMAO! Things progressed so well that we decided to meet up IRL to see if we'd keep the same energy in person and I was so excited. That same night he asked to FaceTime one more time, so I gave in. It was like 2:00 in the morning and I had my sleepy man voice on so I knew I looked equally crazy, but he was highkey gassed.
To my surprise, he gave me so many compliments and decided to push up our date because he just had to see me in person. He was so sweet and I really liked the way he talked about me. It was kind of like he saw me in a way that I didn't see myself and I wanted more of that. Sarcasm and self-depreciating jokes are my second and third languages and the way he'd correct me for downplaying a goal or something I'd accomplished me turned me TF on. He was so interested in my work and even offered to be a listening ear when I'd get writer's block. I. WAS. GONE!
I forget what happened exactly, but we wound up having to reschedule to our original date. Normally when I go on first dates I feel really excited, butterflies, annoyed or something. This time, I was cool. It felt like I was going to hang out with a friend and that's exactly what happened when he showed up 5 mins later than me. He greeted me with a joke and we went back and forth for the whole time. We had quesadillas and sangria that turned the jokes up a few notches.
After dinner, we decided to go back to his house to chill and drink some more and I was cool. We FaceTime'd our mutual friend in the restaurant and I shared my location with my sister and dropped the address so I was beyond comfortable with that decision. It felt so right I couldn't help but go with it.
Fortunately, everything went well. We had a great time talking, listening to music and enjoying each other's company. I even spent the night. It was the most relaxing and fun time I had with a man in forever. He was so sweet too. He kept checking to make sure I was always comfortable and tried to convince me to stay when I woke up at some ungodly hour the next morning.
Things continued to progress between us and he talked about vacationing and spending upcoming holidays together and y'all I was sold!
As with all good things, Ball and I's situation started to change, and unfortunately for me, it wasn't for the better. I'm a stickler for details so I noticed the exact day he didn't send a good morning text, the first time he told me he'd call back and never did and the first time I felt like "welp! This one is fun but it seems like it's run it's course."
Normally when put in those situations, I'd just fall back and stop contact. I'd run for the hills and try to preserve my feelings from potentially being hurt, but I decided against it this time. I just felt like if I wanted to have a successful situation with Ball then I had to be responsible enough to communicate how I was feeling and at least figure out if it was something worth fighting for. Looking back it's something that I'm really proud of myself for.
Fast forward, I called him one night to clear the air and he rushed me off the phone in like 5 mins. For me, that was a sign that it was over, over and I was cool with it. I hit him the following day to update him on some unexpected gifts I had gotten him for the upcoming holiday and when to expect them. He started up a conversation and flirtatiously asked about seeing me. Y'all know me. I'm sarcastic AF so I pulled his card like, "You been acting funny so…"
He admitted to dropping the ball (don't you just love puns) and kept deflecting whenever I tried to push to get to the bottom of whatever was really going on. I wanted to leave it alone, but my bestie encourage me to make one last attempt to have a serious conversation with him. It went a little something like, "I'd like to hear your voice at some point tonight so do with that what you will," and as I expected, it went unanswered. His radio silence spoke volumes to me.
And that's where Ball's story comes to an end. No happily ever after, or promises of a cute future. Just an empty text thread from a nameless contact (I revoke contact privileges when you act up) and views on my IG Stories.
Regardless of the outcome, I'm proud of myself, though. This is one of those times where I felt like I gave my all. And that means a lot coming from me and my prideful self! It takes two people to make a situation work, right? At least that's what I try to convince myself when I think about Ball and what we could've been. As much as I was checking for him, I recognize how premature things were and how I probably should've fell back a lot sooner, but y'all know how it goes for me and these bodies of mine. Ball was special and I learned a lot from him. It's one of those doors that doesn't feel completely closed shut, but I know better. The lessons I've learned from this short-lived romance will most certainly be remembered if/whenever I date going forward. Of course, there will be more on that later.
Until next time,